Now, with the new MyCard HolaBank iZZinow service, you can split up your purchases into two payments without interest before or after making them at

0% APR

1

UNTIL 31-07-2023

Split your transactions over €40 between 2 and 12 months, and enjoy 15, 18, 21, and 24 months for purchases over €600.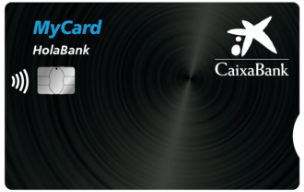 With the MyCard HolaBank credit card2, manage your purchases easily, quickly and securely, and enjoy everything that makes you happy without worrying.
Enjoy no issue or maintenance fees for the first year3, if you apply online.