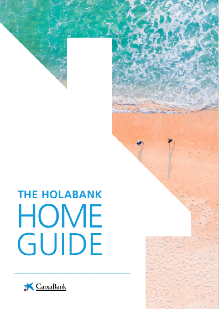 What does the guide include?
Detailed information on the steps for a non-resident who wants to buy a home in Spain..
Useful links to CaixaBank tools and official websites to make the best decision.
Information on areas of Spain and climate, to help you choose where to buy your home.
A list of requirements with all the aspects you need to take into account when viewing a home and a template to compare homes.
Documents you will need for a mortgage application.
Glossary of mortgage terms to know the meaning of complex words.