The growing use of technology for buying and selling products has many advantages for users, but it also carries a number of risks that must be borne in mind.

One of these risks is—whether you are a seller or a buyer—you may be victim to a scam. As a user of these digital buying and selling services, you are exposed to paying for a product that may never reach you, or sending your product and never receiving the agreed payment.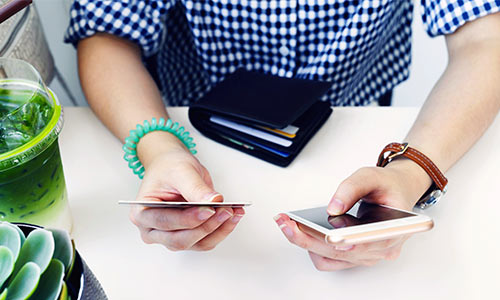 Web portals like Milanuncios, eBay or apps like Wallapop are a very quick and easy way of buying and selling products online. However, the mass use of these platforms also enables scammers to see it as a chance to seek out potential victims.
What can you do to avoid becoming a victim?
Do not lend credibility to highly aggressive offers: you should always be wary of products at very low prices, as they are the perfect bait to snag us. Before making a purchase, it is advisable to study the market prices.
Assess the profile of the user who is selling or buying: scammers do not usually provide many details in their profiles and do not have real photographs, verified contact details, etc. Another aspect that should make you suspicious is a very recent profile creation date.
It is also crucial to observe the behaviour of the seller/buyer, as scammers often insist on closing a transaction quickly, or they may sometimes request personal or bank details that they may use for illegal purposes.
Check the comments: it is important to take a look at what the comments of sellers/buyers say. If they do not have any comments or there are negative comments, it is advisable to exercise caution.
Check the ad carefully: scammers often use fake or manipulated images to deceive victims. In case of doubt, it is advisable to ask the seller for additional images or photos with an emblem (logos or other security elements) that guarantee the veracity of the item.
Use secure payment systems: it is advisable to use guaranteed payment systems, such as PayPal payments, cash on delivery or methods made available by the applications to users, such as Wallapop.
Excuses or pretences: stating that it is better to continue communicating through another more private channel or to make advance payments may be a clear reason to distrust someone and refrain from making the payment.
Report the ad: if you suspect an ad of being fake, it is advisable to report it to the host platform so that it can be reviewed and, where applicable, deleted. Anyone else could fall victim to this fraud.
To sum up, online sales are an easy and fast way to buy and sell products to other people. However, you must remember that they are also a quick and easy way for scammers to trick you.

Therefore, heeding these recommendations, reviewing what you want to buy, taking your time and, above all, using common sense, will help you curtail the risk of being scammed when buying or selling an item online.