€15 discount on purchases over €50 at Privalia1.

Remember that this offer is only valid if you access Privalia from the Moments section of CaixaBankNow.

So you must have access to CaixaBankNow.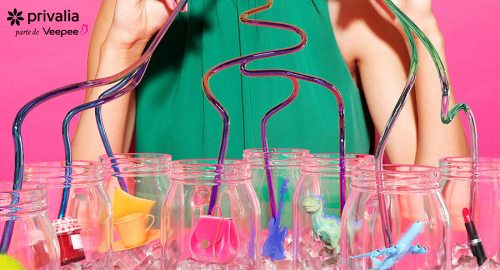 TERMS AND CONDITIONS OF THE PROMOTION. Details of the promotion with Privalia:
1. We deliver a €15 discount code on the price of products and services offered by Privalia that you purchase on its digital sales platform. The minimum purchase is €50 (excluding shipping costs). Promotion valid until 31/12/2023 for purchases made through CaixaBank; limited to once per customer. This promotion cannot be combined with others and will be applied directly in the shopping basket when the minimum amount is reached; if you have a discount code, type it in before you start the payment process. Products from external sellers are excluded from the promotion (you will find this information in the product file and in the purchase process), as well as travel products. The discount cannot be combined with other promotions. If several promotions coincide, the most beneficial for the customer will be applied. In the event of a total or partial refund of the order, it will not be reactivated. If several promotions coincide, the most beneficial for the customer will be applied.
LEGAL TERMS AND CONDITIONS. Information on processing personal data.
The Data Controller is imaginersGen, S.A. with Tax ID number (NIF) A-61363339 and registered address at Carrer de l'Estany 1-11, pl 5, 08038 Barcelona. Contact details of the Data Protection Officer: http://www.caixabank.com/delegadoprotecciondedatos. The data requested are necessary for the administration and execution of the promotion, and shall be processed for this purpose; they will also be processed to comply with the required regulatory obligations. These data may be disclosed to public authorities and organisations, in order to comply with legal obligations, as well as to service providers and third parties necessary for the administration and execution of the contractual relation. The data will be processed while the established relationships remain in force, and will be kept (during the limitation period of the actions deriving from these relationships) for the sole purpose of fulfilling the required legal obligations, and for the formulation, exercise or defence of claims before the Data Protection Authority. The data subject may exercise their rights in relation to said data in accordance with the current regulations by sending an email to: [email protected]. You may also direct any claims deriving from the processing of personal data to the Spanish Data Protection Agency (www.agpd.es). Once you sign up with Privalia, this company will be the Controller of your data for the execution of the contracted product or service and will inform you about the processing of such data.
IRN: 22089-2023-17195