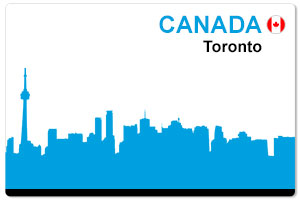 Our main objective is to inform Canadian companies about the products and services that CaixaBank offers in Spain. Furthermore, our Spanish customers can rely on CaixaBank to support their business needs in Canada, proactively and expertly.
Additionally, we aim to improve relations with Canadian financial institutions which could support our clients with services and products related to trade and project finance.
They are aimed at:
Multinational parent companies with subsidiaries in Spain or in countries with a branch. Spanish companies active in Canada.
Contact
Ontario - Canada

401 Bay Street, Suite 1220, M5H 2Y4

Toronto
Tel.: (+1) 41 63 50 96 96