Additional benefits of MyBox Home
| | |
| --- | --- |
| The same monthly rate for 3 years1 | |
| Exclusive helpline for MyBox customers: 900 159 009 | |
Consider the advantages
MyBox Home insurance provides maximum protection because it covers the owners of finished homes and tenants for the incidents that occur in the home. As specialists in water damage, we also offer the best cover for this type of incident, plus: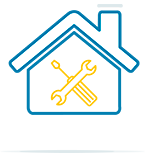 Maintenance service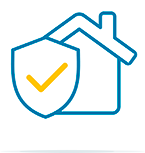 Comprehensive cover for the building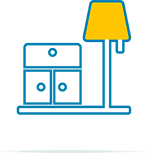 Goods covered at replacement value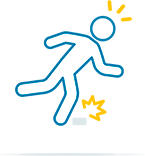 Cover for damages to third parties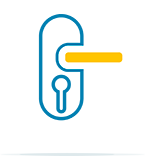 Replacement of locks on entry doors to home
With MyBox Home we offer an exclusive guarantee of the best service thanks to our new quality commitments2:
| | |
| --- | --- |
| | Emergency services3: our technical staff will be with you within 3 hours if you report an emergency that makes your home uninhabitable. |
| | Appointments with technical staff4: within 1 hour of your reporting the incident we will liaise with you to arrange an appointment with our technical staff, who will visit you within 24 hours to assess the damage. |
| | Appointment with claims adjuster5: appointments on the same day and visits within 24 hours. |
| | Claims adjuster's report6: for claims below €30,000 report submitted within 10 days, subject to all documentation needed to assess damage having been received. |
| | Compensation within 48 hours: compensation payment order within 48 hours after receipt of all documentation needed to assess the claim. |
| | Quality of repairs7: if you are not satisfied with the repair, the service company will send one of its technical staff. |
| | Second opinion: if you report an incident, your claim is rejected and you do not agree with this rejection, the decision will be reviewed and it will be determined whether a technical specialist should be sent. |
If the commitments listed under "Appointments with technical staff", "Emergency service", "Appointment with claims adjuster", "Claims adjuster's report" and "Compensation within 48 hours" are not fulfilled, you can call 919 917 821 to request a review of these commitments and, if applicable, request financial compensation of €2508.