The Securitas Direct MyBox alarm offers the best protection for your home thanks to its cutting-edge technology, 24 hour service and support by more than 5,000 security professionals. In the last year alone, Securitas Direct prevented 22,000 attempted burglaries.

Enjoy greater savings
At the best price. You'll save more than if you pay for your alarm month by month.

The same monthly price for 3 years
All MyBox alarms which you purchase will be paid for as a single payment on the 1st day of each month.

Response in under 29 seconds: police, fire service or ambulance, if needed.

Home environmental control: warning if the temperature, humidity or air quality in the home are harmful to your health.

My Verisure app: comprehensive control of the security system through your mobile.

Guardian: protection outside the home with mobile SOS and high-risk route or journey protection.
Receive extra protection for free
Along with the security systems included in the basic package, you can choose from different extra protection options, without paying more.
Possible options:
OPTION 1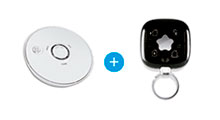 1 smoke detector
1 remote control
OPTION 2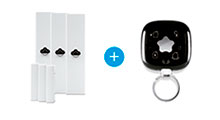 Pack of 3 door and window sensors
1 remote control
OPTION 3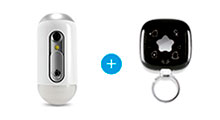 1 sensor
1 remote control
OPTION 4
1 ZeroVision device
1 remote control