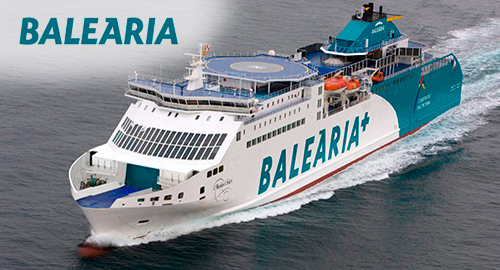 A 50% discount on the full price for vehicles and passengers on Balearic and inter-island crossings and a 20% discount on Balearic and Es Freus Strait lines, on any price with Baleària (for more information, please see terms and conditions).
You can book tickets for Balearic and inter-island crossings by calling 865 60 84 23 or by visiting our booking offices. You can make bookings and buy tickets for the Strait of lines directly in the booking office.
To collect your boarding card all you need to do is visit the booking office and show the printed voucher.