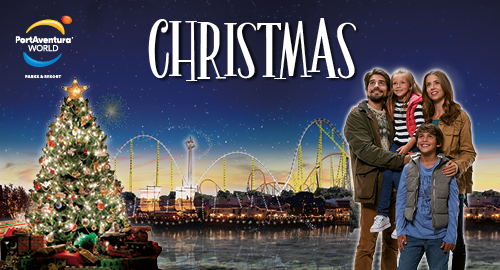 50% discount on the purchase of a 1-day adult ticket or a 35% discount on a 1-day junior or senior ticket at PortAventura Park, or a €20 discount on your 1-day combined adult ticket for PortAventura Park + Ferrari Land.
Discover amazing new attractions at PortAventura World at Christmas: Welcome Big Bird and Meet Chilly Willy. You can also dance with Coco and Elmo in the SésamoAventura children's park and enjoy lots more surprises in a unique Christmas experience.
Only open on Saturdays and Sundays, except the holiday weekend from 06/12/19 to 08/12/19 and during the Christmas season from 21/12/19 to 06/01/20, when it will be open every day.