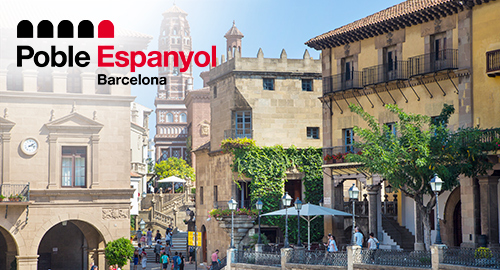 Rediscover the Poble Espanyol with a 20% discount on senior citizen tickets. You can also enjoy a free audio guide!
Located in the Montjuïc mountain (Barcelona), the Poble Espanyol is an historic site that is the perfect place to wander and enjoy the open air. More information at: www.poble-espanyol.com/en.
To take advantage of the promotion, you need to identify yourself as a Family Senior member with your proof of identity or Family Senior card and present the printed voucher.
Enjoy the Christmas spirit flooding Poble Espanyol with all the family from 06/12/2019 to 08/12/2019 and from 21/12/2019 to 29/12/2019 for just €5 per ticket.
Here you can find lots of things to do: Santa Claus's house, the Three Wise Men, a gastronomic fair, a living nativity scene, the magical world of Tió and live music performances. Find out more about the activities on the website.
Buy your tickets on-line for just €5 for Christmas activities here, by selecting the "Catalan Resident" ticket option, entering the promotional code caixabank19 and confirming it.