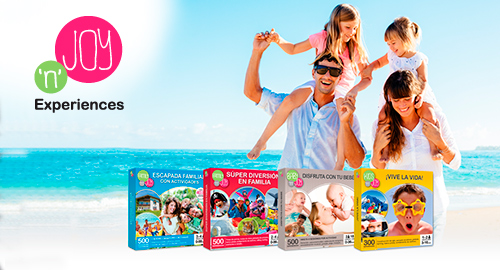 A 15% discount on 'N'JOY Experiences experience boxes. SHARE MORE FREE TIME WITH YOUR FAMILY! The leading brand in experience gift boxes for babies, children and families. Experiences including activities designed for parents-children, grandparents-grandchildren, mothers-babies and also for children aged between 0 and 10 years old. The box includes a catalogue listing all the experiences to choose from and a gift voucher.
To take advantage of the promotion, you must enter the promotional code CLUBAH15 on the indicated website.
For more information, please call 902 89 81 17 or contact www.babynjoy.es.