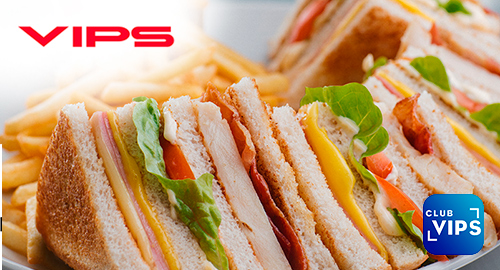 Check availability on the company's website.
You can enjoy a discount of up to 11%: a 5% discount for being a CaixaBank Seniors member and having the free Club Vips card.
You can also accumulate an additional 6% through various Club Vips promotions.
At VIPS we have food to suit all tastes, with over 60 dishes that you can enjoy at any time of day.
Enter here to register with Club Vips and enjoy the promotion.