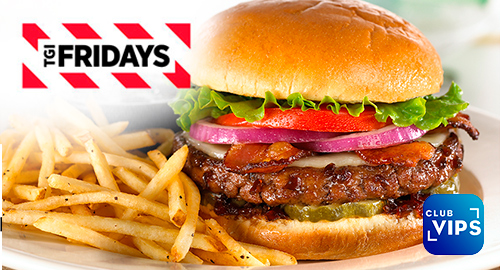 Check availability on the company's website.
You can enjoy a discount of up to 11%: a 5% discount for being a CaixaBank Seniors member and having the free Club Vips card.
You can also accumulate an additional 6% through various Club Vips promotions.
TGI Fridays is so much more than an American food restaurant. It's a place to get together with friends and meet new people in a fun atmosphere so you can escape the daily routine, because… IN HERE IT'S ALWAYS FRIDAY!
Enter here to register with Club Vips and enjoy the promotion.