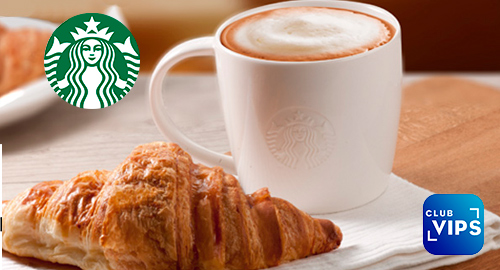 Check availability on the company's website.
You can enjoy a discount of up to 11%: a 5% discount for being a CaixaBank Seniors member and having the free Club Vips card.
You can also accumulate an additional 6% through various Club Vips promotions.
There's no better place than Starbucks to enjoy quality coffee.
Enter here to register with Club Vips and enjoy the promotion.