IBAN (International Bank Account Number)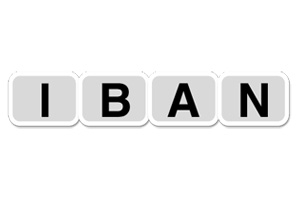 This Europe-wide standard provides a single account identifier. The IBAN (International Bank Account Number) identifies an account issued by any financial institution, with the aim of assisting the process of computerising transactions.

The IBAN is essential if the transaction is to be quick and secure.
What is the IBAN used for?

How is the IBAN composed?

The IBAN contains a maximum of 34 alphanumerical characters.
The first two are the letters of the country's code.
The next two are digits that control the validity of the IBAN.
The remaining numbers identify the account number of the country (its format and length varies from country to country).
In Spain, the first four characters are followed by the current 20 numbers of an account.

How is the IBAN calculated?

How does the BIC break down?

Is it compulsory to indicate the BIC?

Only until February 1, 2014, for Spanish operations and until February 1, 2016, for cross-borders ones. Nevertheless, as CaixaBank no longer asks our customers to provide the BIC in their files, customers do not now have to provide it.

At CaixaBank a bulk converter service is provided for customers.