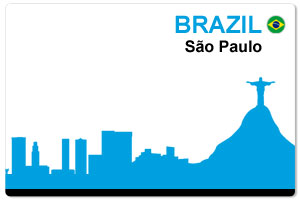 Besides strengthening collaboration with the local financial institutions, the main aim of the representational office is to support the activities of CaixaBank clients in the country, with foreign trade and transactional banking, as well as to support companies who wish to establish themselves in the country through investments and implementation projects.
Aimed at:
Spanish companies with commercial activity and/ or permanent establishment in Brazil
Brazilian businesses with activity in Spain.
From our representative office in São Paulo, we provide a service all over Brazil.
Services offered:
Assisting newly arrived customers
Reference to Commercial Banks
Issuance of guarantees
Negotiation of letters of credit
Advice to companies
Mediation with Financial Institutions
Contact
Representative Office of Brazil (07847)
Av. Pres. Juscelino Kubitschek, 1327 18º andar CEP: 04543-011 São Paulo – SP
+55 (11) 3044 2058